DYNAKIT - BASIC

-

DYNAVAP

-

DYNAKIT BASIC    The Basic Kit has  all of the...

- Texto :

Nuevo

- Categoría :

DYNAVAP

- Precio :

18.18

€ - Stock : Disponible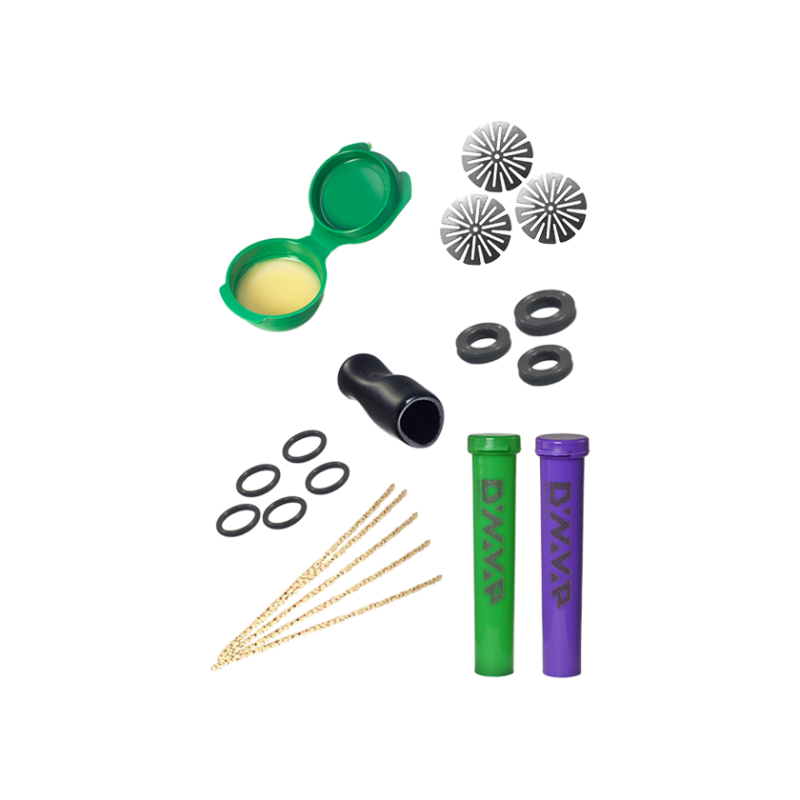  
DYNAKIT - BASIC
DYNAKIT BASIC   
The Basic Kit has  all of the replacement parts used with most DynaVap devices.
DYNAKIT BASIC 
This kit is for the maintenance of the DynaVap and Vapcap ''M''
Special feature replacement parts and accessories.
CONTENTS:
3 X Condenser O-Rings 
5 X High-Temp O-Rings 
3 X Stainless Steel CCD 
1 X Fat Mouthpiece
1 X DynaWax
5 X Cotton Pipe Cleaners - hard bristle (5 pack)
2 X Complimentary storage tubes.
Los clientes que adquirieron este producto también compraron:
Opiniones
Por
Davinia R.
(Esplugues de Llobregat - BCN, Spain) el 21 Mayo 2022 (
DYNAKIT - BASIC
) :
Vapcap kit de recambios
Un kit completo para mantener el Vapcap en pleno funcionamiento, recambios del filtro, palitos para limpiar, vaselina para poder colocar el filtro y toricas y boquillas alternativas además de tubos para llevar de paseo el dyna.
Creo que esto es imprescindible para tenerlo siempre. Buen precio y buena calidad.