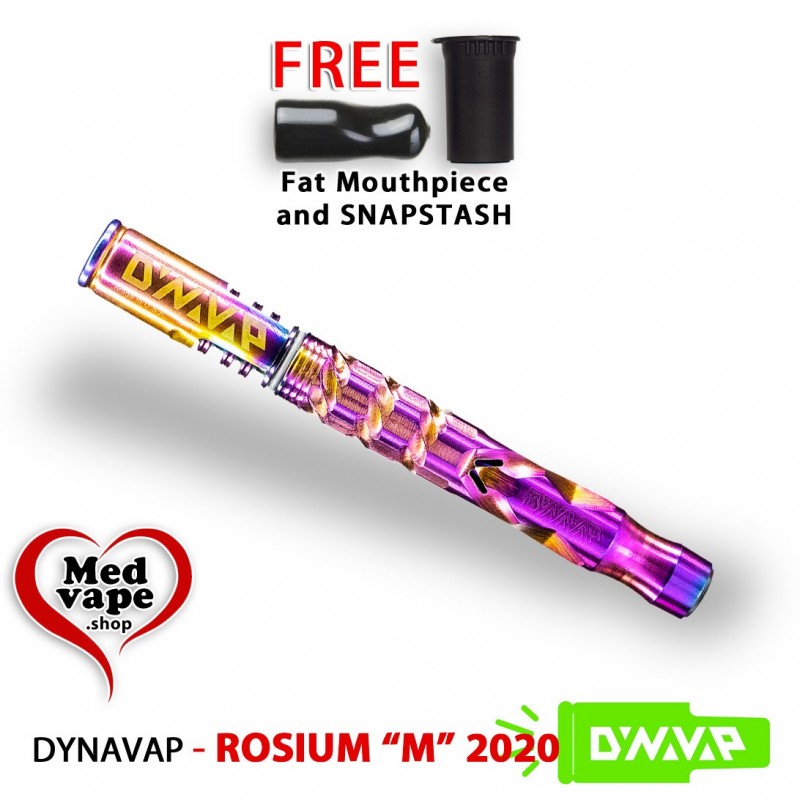  
DynaVap "M" Rosium - 2020 - Starter Kit
DynaVap "M" ROSIUM 2020
2020 RosiuM DYNAVAP
The RosiuM has a lot more vibrance in the numerous facets on the 2020 Stem and Tip.
Like the 2019 RosiuM,the coating is beautifully sensitive to overheating.
DynaVap  'M' ROSIUM 
2020

 - Kit

The 'M' 2020 is constructed from medical grade stainless steel to the exact dimensions of the original VapCap 'M'. 

Alike all VapCaps, the 'M' 2020 arrives equipped with it's signature temperature indicating cap.

Providing simplicity and efficiency every time
Included:
1 x Dynavap
1 x Fat mouthpiece
1 x SnapStash
1 x Use & Care Manual
Just add flame - No batteries, No smoke - just great vape clouds!
Video
Customers who bought this product also bought: